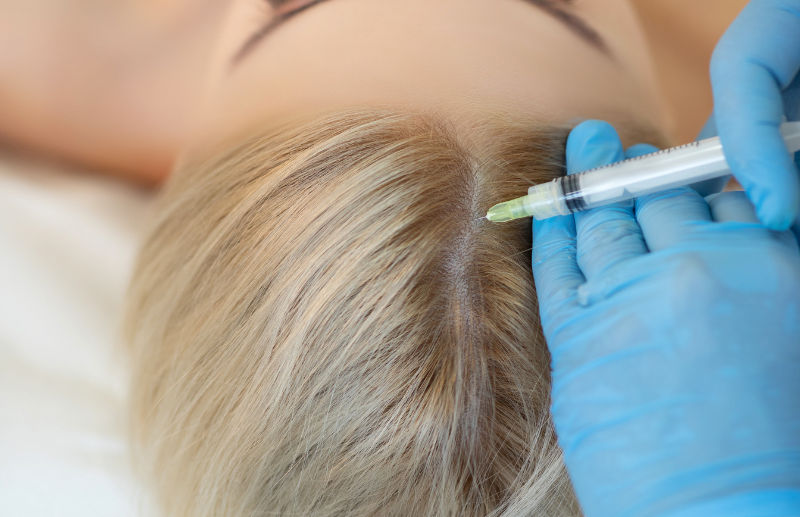 PRP treatment for hair loss
PRP treatment for hair loss is a very effective treatment for both men and women who have thin hair, have started to lose their hair due to various factors and for those who have undergone a hair transplant.
PRP stands for Platelet Rich Plasma and is a 100% natural treatment without side effects. PRP treatment uses growth hormones from your own blood, without any additives. The growth hormones stimulate the stem cells around your hair follicles and cause them to expand, resulting in thicker and stronger hairs.
There is no risk of allergies or other complications as everything we inject comes from yourself.
The treatment helps to stimulate hair growth with the help of plasma with growth factors from your own blood which is then injected into the skin or scalp.
The treatment is preceded by a free consultation where our specialist doctor informs about PRP. You jointly review the expectations that exist and draw up a plan for the treatment.
PRP treatment for hair loss
Time: 45 min, price DKK 2,700
Package PRP – hair loss 4 treatments
Time: 45 min, price from SEK 9,000
Package PRP – hair loss 6 treatments
Time: 45 minutes, price from SEK 12,000
Frequently Asked Questions